A long-standing partnership with leading engineering company
---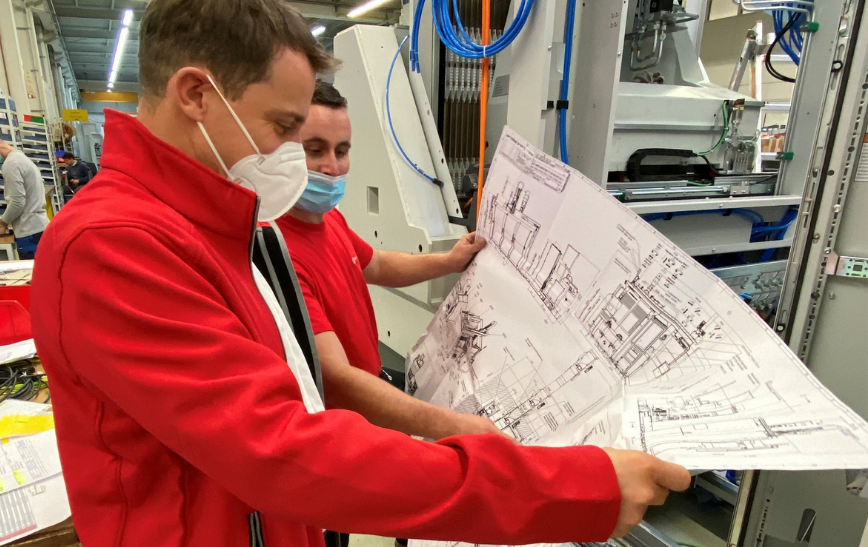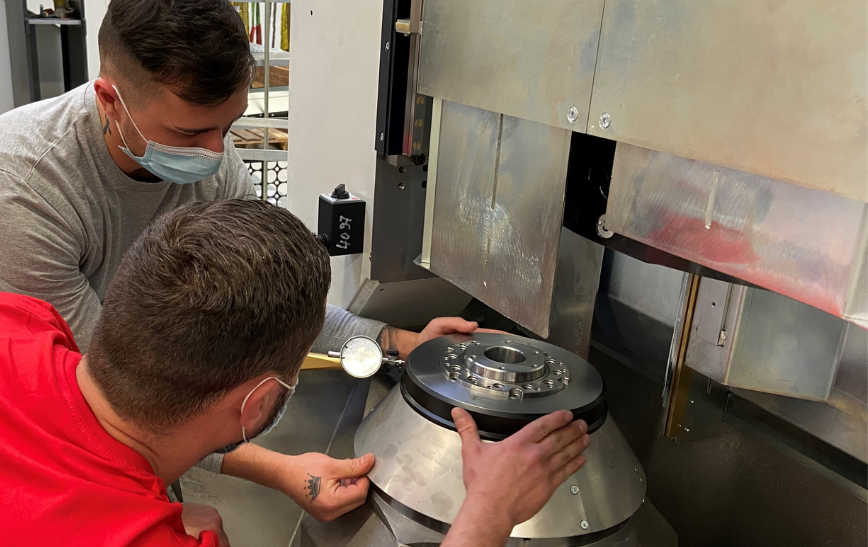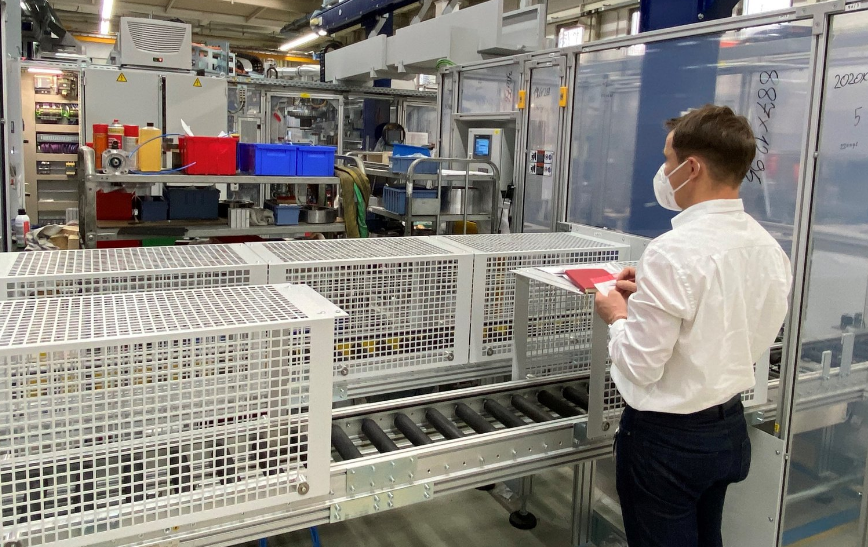 A long-standing partnership with leading automation and mechanical engineering company and plant supplier for e-mobility.
The successful collaboration with our global client began in 2008. Listed below are three examples of our recent projects which shows how this cooperation has benefitted the contractual partners, international customers, and plant operators.
International delivery of a complex new plant for electromobility
A new fully automated production line for electric motors was dismantled in Germany by our team of specialists from Germany and France, transferred to France and assembled at the end customer's plant ready to be switched on.
The interlinked line consisted of transfer units such as gantries, robots and belts, bending machines, gluing systems, laser welding and extraction systems, cooling tunnels, test cells, and packaging units such as stacking cells and robots. The line covered a total area of approximately 600 square metres. There was a short lead time for the relocation project – planning and preparation had been completed in advance by our project management team, adhering to all health and safety measures.
Our German team safely loaded the equipment for transportation to France. Once in France, under the supervision of our German and French site Managers, our French team unloaded, assembled, and handed over the production line to our client, ready to be switched on for functional and process commissioning.
Beck & Pollitzer workforce consisted of project managers, supervisors, sixteen experienced mechanics, mechatronics engineers and electricians. Our teams used the necessary transport equipment, lifting gear and tools for both locations from a single source.
This heavy machinery moving project is another example of a great collaboration between two Beck & Pollitzer business units, completed on time to full client satisfaction.
Installation of tooling centres
According to the quality specifications and manufacturer's documents, our team has been assembling a large number of mechanical and electrical turning and gear milling machines at a fixed price. Twelve on-site mechanics and electricians will be completing this machine-building project under our supervisor's direction. Find out more about machine installation services.
Providing assembly resources through extended workbench
Since 2016, we have been supporting our renowned client in the sector of labour leasing. We balance out under/over capacities in assembly through cooperation and provide the client with the highest possible flexibility in labour capacity planning.
More than twenty mechanics and electricians are involved in the assembly, pre-assembly, and final assembly departments for the current project. They will contribute to completing a high number of various products on time, always according to the design and quality specifications as well as the final inspection and acceptance by the customer and client.
We provide customers with a customised and quality-assured services throughout the world. To discuss your industrial needs please contact your closest office who will guide you through.
Beck & Pollitzer continue to answer the demand for warehouse automation and remain a fulfilment leader by installing goods-to-person automated storage and retrieval systems, also known as Autostores. We have been awarded an extensive Autostore…

Beck & Pollitzer undertook a project of installing automated storage and retrieval system (AS/RS) in Ohio, USA, for a giant in the FMCG industry. The project's scope of work included installing 19 aisle cranes and associated pallet conveyors –…

Demand for our warehouse automation expertise is on the up! It's boom time for e-commerce. Businesses are seeing repetitive tasks that were once carried out by human staff now being completed by machines. And on a larger scale, warehouse-based com…