Successful start-up for the KraussMaffei's plant relocation project
---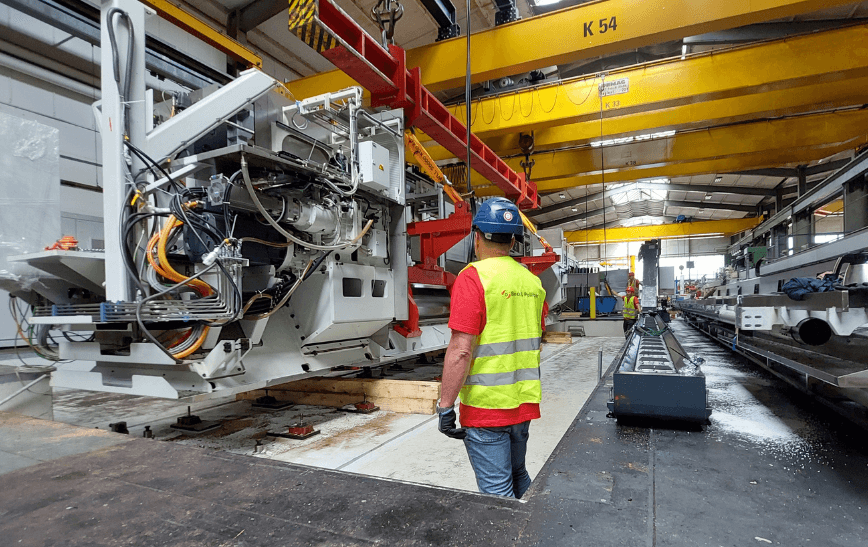 Following the relocation of the first 5-axis machining centres to the new KraussMaffei site in Laatzen, Beck & Pollitzer Germany has successfully completed the first commissioning operations of the project.
Under the leadership of Beck & Pollitzer project management, our expert assembly team has undertaken and commenced work on this plant relocation project which includes:
Decommissioning of existing machinery including removal of services and disconnection of electrical and mechanical connections
Packaging and transport from Hannover to Laatzen
Assembly of the machines & systems after geometrical measurement before disassembly and commissioning
Our provision of the entire assembly equipment, lifting gear, adequate means of transportation and commissioning of the machine functions rounds off the range of services we offer as a contractor to our clients.
In addition, Beck & Pollitzer supplied material and installed different utilities such as necessary compressed air, process water and power lines from main connections to the respective machines. As health and safety are of the highest priority for us, the high standards of SHEQ were uncompromisingly enforced at every stage of the project.
The successful competition of the first phase of this extensive project lays a strong foundation for the complete relocation of the KraussMaffei plants in Hannover and subsequently in Munich.
#KraussMaffei, thank you for the perfect cooperation!