Successful completion of KraussMaffei's plant relocation in Hannover, Germany
---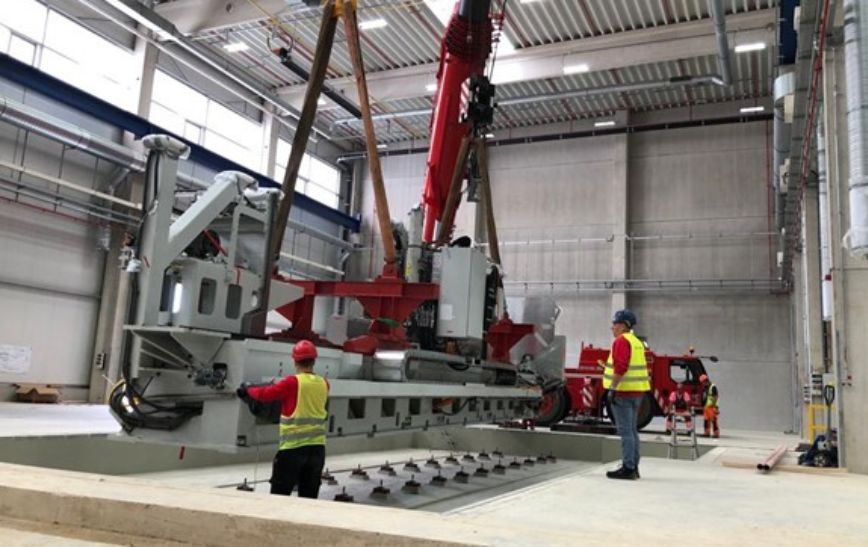 After a project duration of around 6 months, the complete plant relocation from Hannover to the new KraussMaffei site in Laatzen was completed on schedule and another relocation in Munich has been started by Beck & Pollitzer Germany.
Under the direction of Beck & Pollitzer project management, our expert team took full responsibility for this extensive relocation project from mechanical and electrical disassembly to packaging and loading. The various machines, systems and equipment from different departments including the manufacturing area, technical centre, research & development, training workshop, warehouse and assembly departments in Hannover were safely transported to dismantle 400 truckloads.
Before dismantling the huge number of machining centres, the control data was secured, and the condition and geometry of each individual machine were recorded and documented. After the relocation of machines, assembly was carried out on the basis of the documentation, the machine geometry was restored and the machine functions were put into operation. KraussMaffei was thus able to integrate the machines & systems immediately into the production processes.
As the general contractor for the plant relocation, Beck & Pollitzer supplied all the lifting gear, assembly and transport equipment, such as forklifts, Versalift, truck-mounted cranes (up to 250t) and gantry (160t). The delivery of the material and the installation of the main supply lines (Utilities for air, process water and electricity) including the necessary tests rounded off the range of services provided by our expert team. Interfaces were thus minimised, and short-term deadline shifts could be organised and implemented flexibly.
Thanks to the high standards of SHEQ and the consistent implementation of the measures and specifications, this demanding large-scale relocation project was completed safely and successfully without any incident.
KraussMaffei Extrusions GmbH, Paul-Eberhard Kortmann, Head of Factory Planning:
"The Beck & Pollitzer team impressed us all along the line with its expertise. The challenging relocation of our production site was carried out on schedule and flexibly. The cooperation was excellent."
KraussMaffei's next plant relocation from Munich to Parsdorf
While the last screws were still being tightened in Laatzen, the first trucks were already leaving the Munich-Allach site to assemble the machines and systems at the new KraussMaffei headquarters in Parsdorf.
Beck & Pollitzer will provide an identical range of services for the move from Munich-Allach to Parsdorf as in Hannover to Laatzen – however, this project will be much more extensive.