Industrial installation of a coffee roasting plant in Germany
---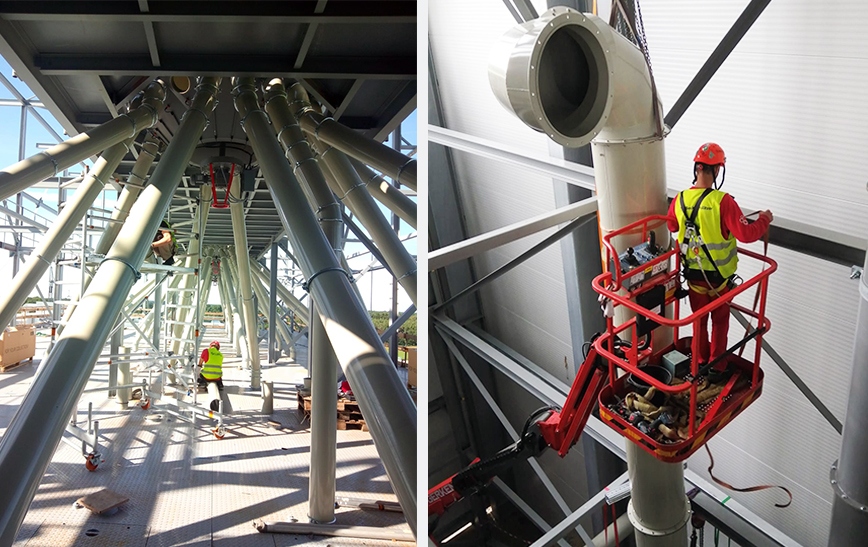 Beck & Pollitzer Germany won a contract in Spring 2021 from a long-term food sector client to begin industrial installation services for a coffee roasting plant. The works are expected to take fifteen months to complete and will include the installation of steel work, filter, and conveyor systems.
With the work already underway, Beck & Pollitzer will continue to provide industrial services such as the provision of labour, mechanics, the use of forklifts, manitous, work platforms and scissors lifts. A small crane will also be used on different platforms to lift items between the steel columns.
Beck & Pollitzer Germany provided relevant safety induction regarding working at height at the start of the program, with training being refreshed every 6-8 weeks, as health and safety is at the heart of Beck & Pollitzer's ethos.
In order to install the plant effectively, a highly trained logistics team will be carrying out on-site activities such as unpacking, preparing and delivering items to their designated place of work.
Complex machinery installation for OSB manufacturer Beck & Pollitzer Russia recently completed a large-scale project for a global client in the wood industry sector. The complex project started in 2020 in the client's fibreboard plant; our tea…