Beck & Politzer Czech 20th anniversary
---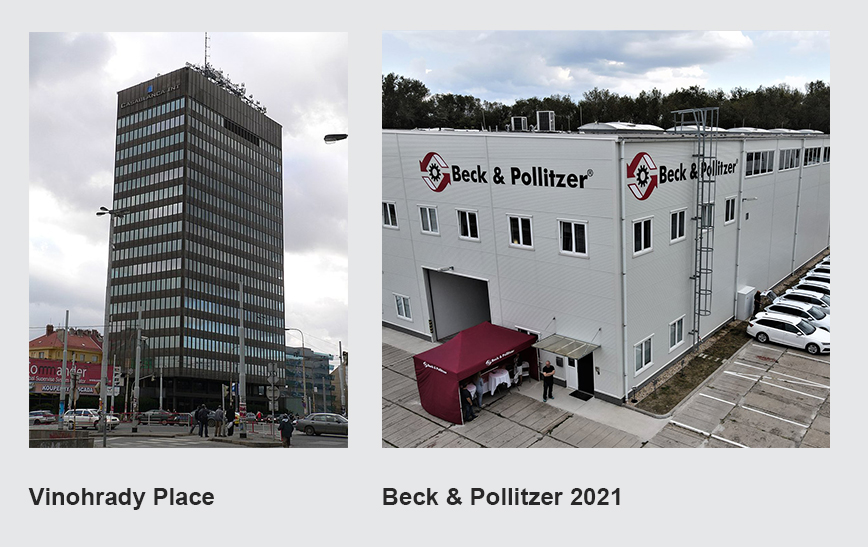 Double celebrations for our Czech team this holiday season
This December not only brings Christmas celebrations to people in the Czech Republic. There's another reason for the Beck & Pollitzer Czech team to raise a glass, as December 19th marks the 20th anniversary of the opening of our Czech business. And what an exciting 20 years it's been.
The business has grown from 3 employees to 110 in that time. And there have been plenty of office moves! We started out in Vinohrady Place, a high rise in Prague 3 with a design modelled on the New York Seagram building. A TPCA project in Kolin led to a temporary office opening in Chvaletice in 2003 and another on Tridvorska Street two years later.
Over the next few years, Beck & Pollitzer Czech set up a permanent base in Kolin with a new warehouse on Polepska Street, and new offices in Jaselska Street before settling in Ovcarecka Street where the business now has a purpose-built facility with offices and warehouses, including a bridge crane!
Congratulations on a successful 20 years, and a special mention must go to Veronica Urbanova who has been with the business from the very beginning!
Dekuji to Veronika and all of the team!