Installation of ASRS Systems at an e-grocery fulfilment centre
---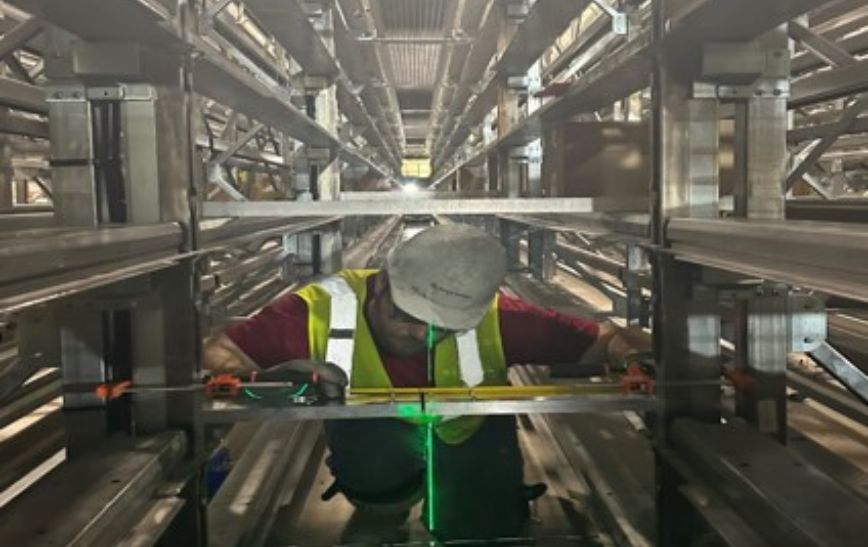 Once again, Beck & Pollitzer USA teamed up with one of their leading fulfilment technology partners and showcased their expertise in warehouse automation by installing an extensive Automated Storage and Retrieval System (ASRS) for one of the nation's largest retailers.
At this innovative e-grocery fulfilment centre in Texas, customers can order their items online, drive to the Store Portal Entrance and scan their phone on the kiosk, within minutes their items will be delivered to the Portal for their retrieval.
Specialised lifting equipment such as forklifts, scissors and aerial lifts were utilised by our expert team for this extensive warehouse automation project. Some of the processes undertaken by our team for the installation of the ASRS system included:
Assembly and Installation of 173 Aisles:
Deck Layout, Routing and Track Installation for multiple Decks
Installation of Dynamic and Static Workstations
Power distribution, Communications, Controls and Safety Wiring
Channel alignment and portal levelling
Control panel terminations
A 20-craft team of millwrights, riggers and electricians combined forces to complete the storage and retrieval system safely and securely within 8 months. Contact us to learn how our warehouse automation installation experts can help streamline your fulfilment processes and meet the needs of seamless shopping demands.