International relocation and assembly of production lines
---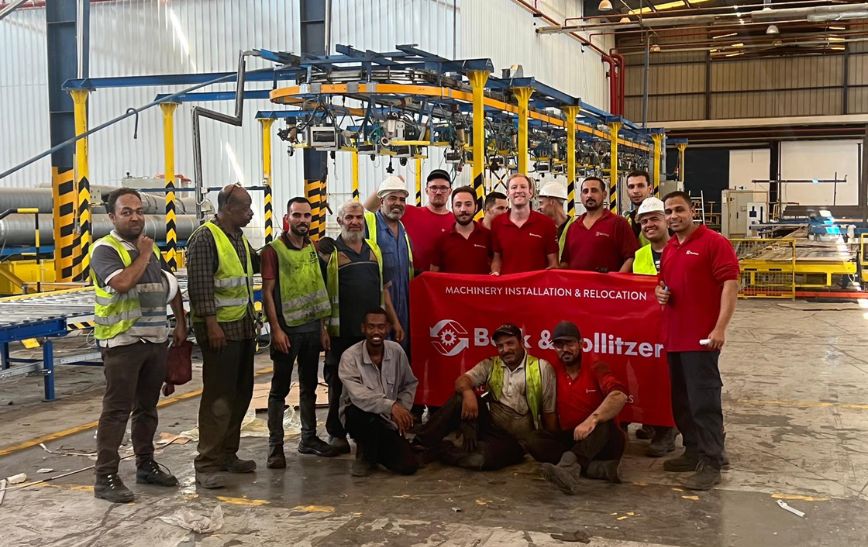 One of the global leaders in the production of household appliances turned to Beck & Pollitzer for the relocation and assembly of production lines from Hungary to Egypt. Once again Beck & Pollitzer's global reach meant that our branches in Poland, Hungary and Turkey collaborated successfully to complete the project on time and to the client's satisfaction.
Relocation of production lines of refrigerators
The first stage of this extensive project took place in Hungary with the transportation of the production lines of refrigerators from Hungary to Egypt. Before the relocation of the machines, a 3D scan of the entire plant was made which has proven to be a crucial tool for the reassembly of the machines in Egypt. During our activities in Hungary, our team took full responsibility for the relocation: starting from mechanical, electrical and piping disassembly, all the way to packing and loading of all relocated assets for oversea transport.
Assembly of production lines in Egypt
The second stage of our project focused on the assembly of more than 250 machines in Egypt under the supervision of our engineers utilising only the client's resources. During this stage, Beck & Pollitzer Poland cooperated with our branches from Hungary and Turkey and undertook a number of activities to help our Client organise the appropriate tool supply, heavy equipment and employees.
The main tasks included the mechanical assembly of machines, precise setting, electrical connections, and start-up assistance. Our expert team made sure that all tasks were carried out in accordance with local quality and safety standards.
In addition to guiding employees through the relocation process, our engineers took an active part in managing the project which included determining the scope of work and coordinating all activities of subcontractors.
The project is a great example of seamless collaboration between our international business units. With 30+ global locations, we can support any machinery installation and relocation project, safely delivered, worldwide.