1863 – 1900s
In 1863, Mr. Sigismund Pollitzer and Mr. John Beck established a general carrier and warehousing partnership. This partnership would eventually become Beck & Pollitzer Ltd, the world's leading provider of industrial installation and relocation services.
As with most new ventures, the company's origins were humble. Messrs Beck and Pollitzer worked from one location – 211 Upper Thames Street in London, England – but quickly became one of the key wharfingers, importers and distributors in the city.
As the company's grew, so did the space it occupied. By the turn of the century, Beck & Pollitzer owned several premises along the Thames. Horse-drawn vehicles gave way to steam engines, consequently increasing the company's capacity and the speed at which they could distribute.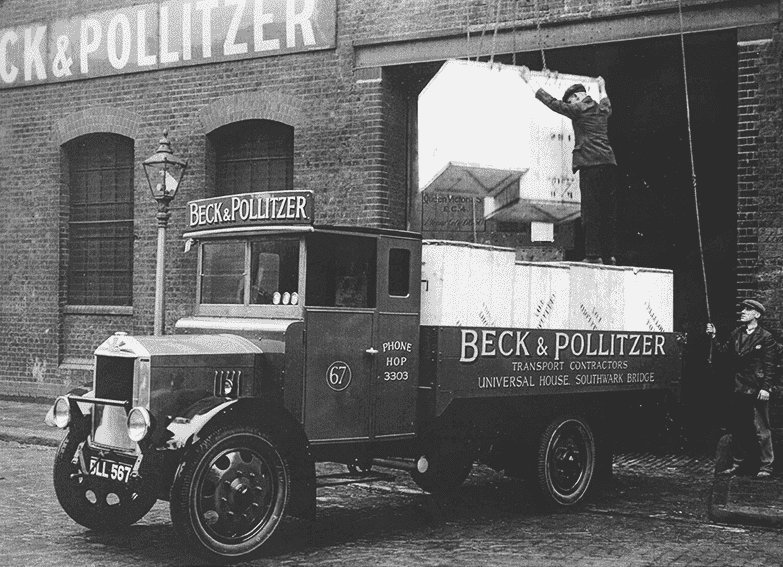 1900 – 1950s
In 1907, the business expanded. Beck & Pollitzer took on exhibition and stand manufacturing contracts, as well as growing its existing transport and export business. Pollitzer's two sons, Frank and Percy, took the business from strength to strength.
By 1918, success allowed the company to grow its fleet of motorised vehicles, therefore providing a better service to their customers. By the time World War II broke out, Beck & Pollitzer was a trusted household name.
With worldwide imports disrupted by U-boats and bombing, Britain needed to move large amounts of munitions to and from factories around the UK. Percy, now Minister for Supply, directed thousands of transports using Beck & Pollitzer's own distribution network. Employees worked 24/7, maintaining vehicles needed for the defence effort.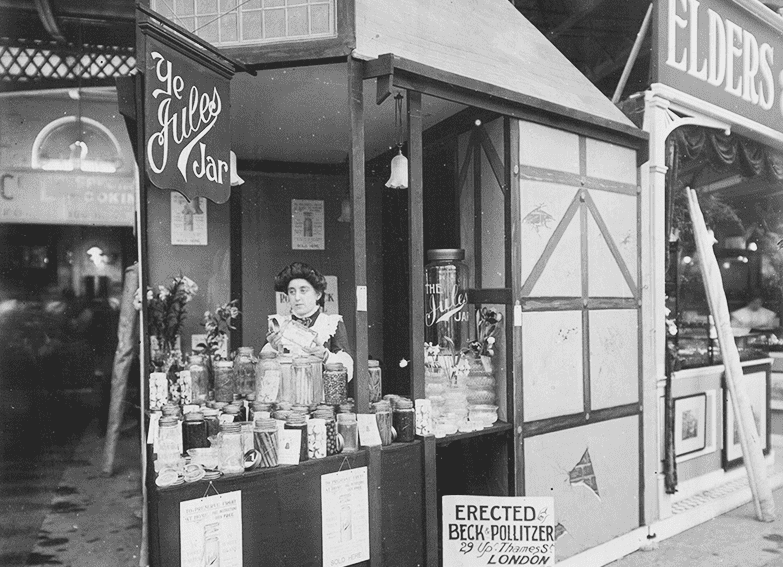 1950 – 2000s
From the 1950s, Beck & Pollitzer evolved into a global presence. Perhaps inspired by its transportation of the Sno-Cat (the vehicle used in the 1957-8 Antarctic expedition), the company explored new shores, opening offices across Europe and Asia.
The company's approach to projects also became more adventurous. With the remaining Pollitzer family selling its shares to the Transport Development Group (TDG) in 1961, it was possible for the company to take on increasingly larger engineering projects. Throughout the 60s and 70s, these projects were notably within the Automotive sector, as it was experiencing a significant boom in the UK.
In 1994, Beck & Pollitzer returned to independent ownership, therefore ensuring its development as Europe's most innovative and customer-dedicated contractor.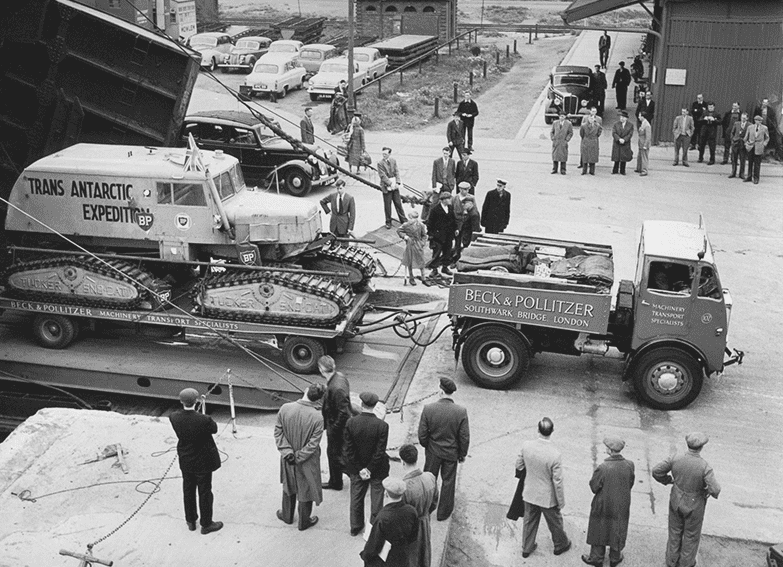 2000 – today
At the turn of the century, Beck & Pollitzer partnered with Graphite Capital. This collaboration allowed the company to enjoy a global structure and stability, so it could respond faster and smarter to the needs of clients.
Since the early 2000s, other companies joined what is now the Beck & Pollitzer Group. The most recent of these is Clarkson Industrial (USA) and montagen plus (Germany), therefore expanding the company's reach and resources.
Today, with 1000+ employees worldwide and over 30 offices spread across the UK, Europe, Asia, America and Australia, Beck & Pollitzer has deep roots in many communities. This means our people can tailor local knowledge and skills with the capabilities of a global firm.